Anxious When Public Speaking? Try These 6 Techniques...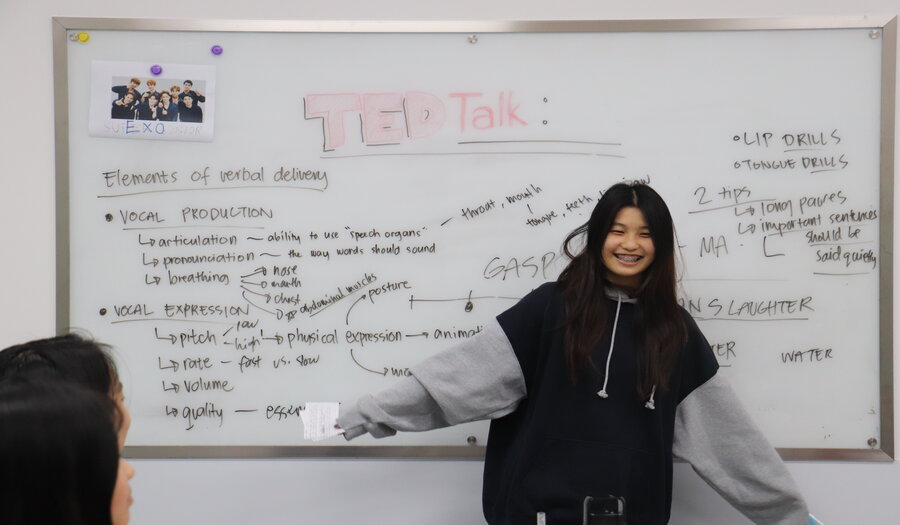 Public speaking is one of the most common fears, with many people experiencing anxiety and nervousness when they are called upon to speak in front of others. Whether it's a presentation at work or a speech at a social event, the fear of public speaking can be a major obstacle to personal and professional growth.
However, there are strategies and techniques that can help individuals overcome their fear of public speaking and deliver effective and engaging presentations. In this blog, we will provide tips and advice for overcoming public speaking anxiety.
Understand Your Fear
The first step in overcoming public speaking anxiety is to understand the root of your fear. For many people, fear of public speaking is linked to a fear of judgment or rejection. Others may be worried about forgetting their lines or making mistakes. Identifying the specific cause of your anxiety can help you develop strategies to address it.
Prepare Thoroughly
One of the most effective ways to overcome public speaking anxiety is to prepare thoroughly. This means practicing your speech or presentation multiple times, and familiarizing yourself with the material. The more prepared you are, the more confident you will feel.
Visualize Success
Visualization can be a powerful tool for overcoming public speaking anxiety. Before your presentation or speech, take a few minutes to visualize yourself delivering the presentation with confidence and ease. Imagine yourself connecting with the audience and receiving positive feedback.
Use Positive Self-Talk
Positive self-talk can also be helpful in reducing anxiety and building confidence. Instead of focusing on negative thoughts, such as "I'm going to mess up," try to reframe your thoughts in a positive way. For example, "I am well-prepared and I can do this."
Practice Relaxation Techniques
Relaxation techniques, such as deep breathing and progressive muscle relaxation, can help reduce anxiety and promote a sense of calm. Practice these techniques before your presentation or speech to help you feel more relaxed and focused.
Seek Support
Finally, it can be helpful to seek support from others when trying to overcome public speaking anxiety. This might mean practicing your presentation with a friend or family member, or seeking the guidance of a professional public speaking coach, like at LearningLeaders.
With these strategies and techniques, you can overcome your fear of public speaking and deliver effective and engaging presentations. Remember, public speaking is a skill that can be developed and improved with practice and perseverance. Join LearningLeaders to start communicating with confidence!
Tags: