How to Keep Your Audience Focused on Your Speech Content (Part 2)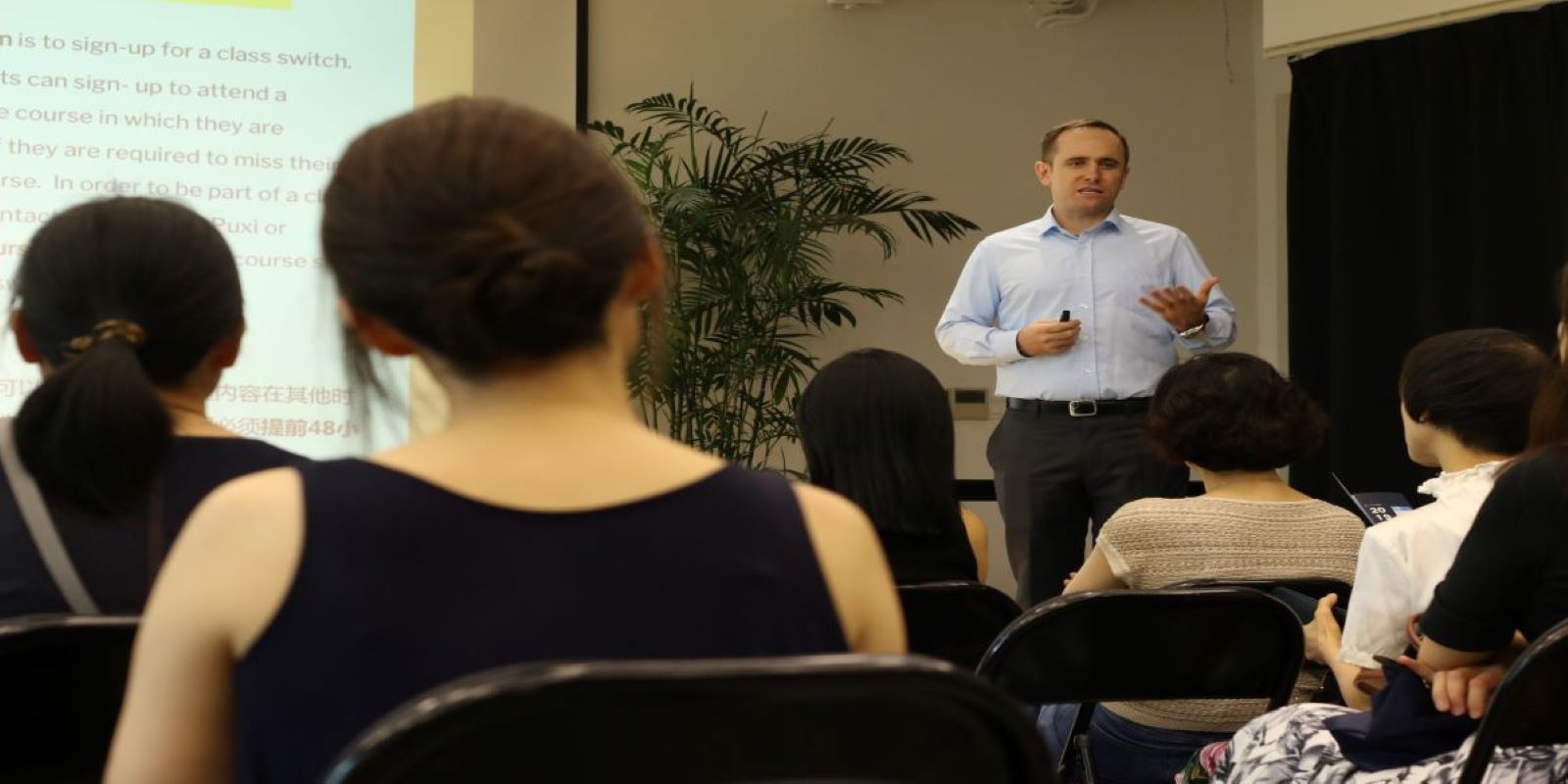 In the first part of this article, you have learned how to use purposeful animations and humorous images to grab your audience's attention. In this part, you'll now learn ways to create a clear and consistent format throughout your presentation using fonts and colors.
Almost everything that you bring with you during a presentation sends a message. The way you're dressed sends a signal about your personality. The emotions you use can reveal how close the topic is to your heart. Even your fonts and colors can communicate ideas: some fonts are more elegant and can fit well into a serious presentation, while others, like comic sans, are more informal and can bring a level of lightheartedness to your presentation.
To keep the communication consistent, try not to use more than two types of fonts in your slides. One font for your header and another font for your points.
So, what are the popular types of fonts that you can use for speech presentations? There are two main types that we'll be touching on – serif and sans-serif.
First, let's cover serif fonts. Serif fonts have a more classic feel to them. You'll notice serif fonts have brush strokes on the edges of the letters, sometimes called "feet." These edge strokes are called serifs. Popular system-installed serif fonts include Garamond, Georgia, and Times New Roman. We often use serif-fonts when we have slightly longer text on the screen that we want the audience to see.
The second type of font is sans-serif. In recent years, sans-serif fonts have been considered the better option to use for PowerPoint presentations. The reason why many people like them is because of their simple lines and how easy they are to read from a screen. Sans means "without," so it's only natural that these fonts lack the edge strokes. The results are smooth, rounded fonts that are popular in modern designs.
Once your font has been chosen, how do you pick the right size, and does it even matter? Of course! A rule of thumb for presentation slides is to use a size 32 or larger for headlines, with 24 or larger for supporting points. Go much smaller than that, and you're entering the "only readable for printouts" territory. Font size goes hand-in-hand with the principle of "less is more" on your slides. The larger the words, the less likely you are to cram information. Remember: your PowerPoint presentation should support you, not speak for you.
Once you have selected your fonts, the next step is to decide on colors. Colors are great attention grabbers and can send signals to your audience. Because of this, there are a few things to keep in mind when selecting them.
First, create contrast. Contrast is important so that your text stands out on the slide and is easy to read. For example, you wouldn't want to use a grey font on a black background. Also make sure not to place two striking colors together as the brightness makes it painful for your readers, like orange words on a green background.
Second, use colors that fit the theme of your message. This means that the colors you choose depend on your topic. Earthy neutral tones like beige and grey often set the mood for a serious topic or traditional presentation. Bright colors like yellow, baby blue, pink, and orange themes are generally used for more light-hearted topics. If you combine neutral colors with brighter ones, you will establish a modern yet professional feel to your presentations.
We'll leave you with a final note. Visuals are aids to your speech, not a means to flaunt your artistic skills. In other words, if you prefer a minimalistic design, it's okay to use a white background with black words and change it up only when needed to showcase a significant idea. For instance, if your speech topic is on feminism, you could add the color purple on a specific slide, which is the color most associated with the feminist movement. This would be purposeful yet still simple.
Great! You now know how to incorporate purposeful animations, images, fonts, and colors to give your presentation some flare! This can mean anything from additional emphasis to clear signposting, to subtle humor. And with that being said, we're now at the end of your journey. Don't forget to take Donald Duck with you for the ride.